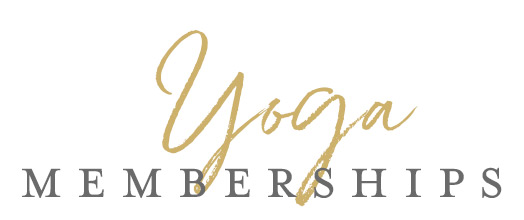 We offer you 3 unique monthly yoga memberships that will allow you to practice frequently and achieve the results you came here seeking. All 3 of the below Memberships come with unlimited guest passes (first timers only please). Should you not find that your journey is in need of adjusting, you can cancel at anytime once your 3 months are up!
* Consistency is going to be the key to achieving your mind / body goals, but if you decide you can't make it happen…
If after 3 months of giving yoga and our unique styles a chance to achieve your goals, please email us and we'll cancel it right away! We ask that you give us a 15 day advance notice before your membership renews, so we can cancel it in time without you being charged another month. Deal? we hope so, now get in here and let's get your mind and body back into shape!
practice in comfort & cleanliness…leave feeling empowered and connected!
Here are some options if your unable to keep a consistent practice to help you achieve your goals with yoga. These will at least give you some flexibility until you are able to adjust your schedule to get on the mat consistently!
Public School Teachers, Students & Military Veteran special
To show our appreciation for all these amazing people, we have special discounts just for you! Please come sign up for these in person and bring some ID with you, and we'll happily welcome you to the studio with open arms
$12 Drop ins
$79 Unlimited Yoga!
Virtual Membership
If yoga from home or from afar is your best option, then we have created a great deal here to help you stay consistent with your practice. This membership gives you access to our complete online schedule of classes ranging from 5:30am until 7:30pm on most days (weekends don't run as late, but we're still 7 days a week, don't worry!)
$59

The people they attract are so genuine
Let me tell you there is something really special about this place and the people who run it (Jason and Kerri). The owners are some of the most genuine people I've ever met and the way they set up their studio is with the most extremely comfortable and relaxing ambiance. The people they attract are also genuine so you're working with a solid surrounding.
Yoga + amazing massages!
One Tribe has by far the nicest studio around, from all the instructors to the loving community.  My go to treatment there is an amazing massage on one of the most comfy tables in town then melt away to a beautiful hour of yin yoga with candlelight. #amazing
Highly recommend to stop by and get a class in. You'll fall in love!
Love this place! Jason is amazing and an awesome instructor. He makes everything feel so natural and easy even though you're falling over trying to learn to stand on your head, lol. Highly recommend to stop by and get a class in. You'll fall in love!