It's time to find your tribe.
We put our heart and soul into our design, layout and decor to build a complete healing environment just for you. Come open up your body and mind in our all levels heated and non-heated yoga classes and meet your new tribe. Afterwards, book a massage with one of our licensed massage therapists and complete your self-care ritual right here under one roof!
ELEMENTAL YOGA
w/ Renee Bruno
Saturday, Jan 5th @ 1:30-3p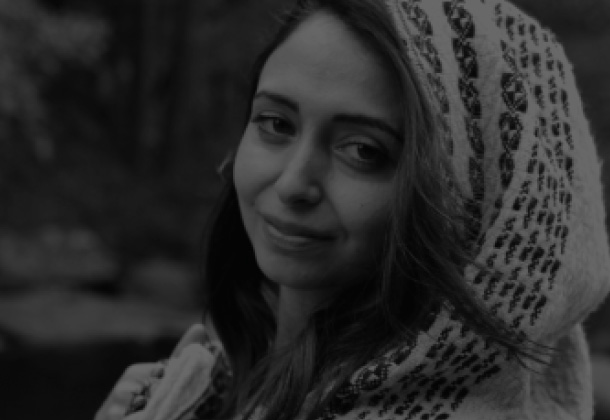 We live in a world in which we are expected to always be on, however this is not an accurate or sustainable depiction of our inner process or reality. What if we considered a different rhythm? One that was aligned with the wisdom of natures seasons and cycles. We understand the creative process is one of both death and rebirth. How does this relate to the physical, emotional and energetic impulses in each given season? In this workshop and journey you will better learn how to take advantage and work with the seasonal potential available for 2019.
UPSIDE DOWN 101
w/ Jason & Stephanie
Saturday, Jan 26 @ 1:30-3p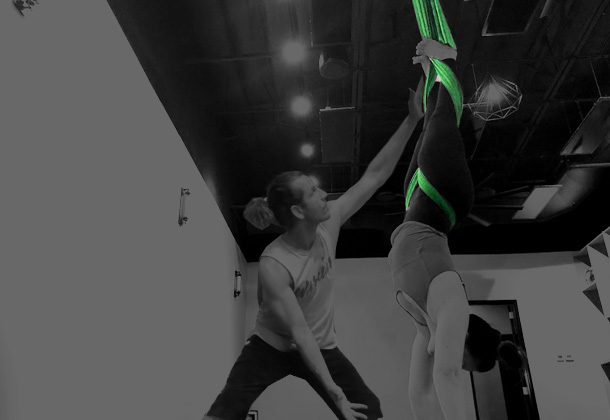 Learn how get light, learn how to fall. This inversion workshop for beginners is a chance to play a little bit while learning the foundations of getting upside down! We're teaming up with another local yoga studio that specializes in aerial yoga using long flowy silks and hammocks to help you find ease in the body and have some fun hanging around upside down! There will also be other 'stations' that will give you chances to build physical strength as well as overcome your fears of falling with Jason's patent pending (i.e. stacks of blankets, hahaha). This workshop will give you the basics, let you play with them with great ease from the silks, and get your practice immediately stronger and prepared for the second series, 102, with Kendall & Meredith!
UPSIDE DOWN 102
w/ Kendall & Meredith C
Saturday, Feb 9 @ 1:30-3p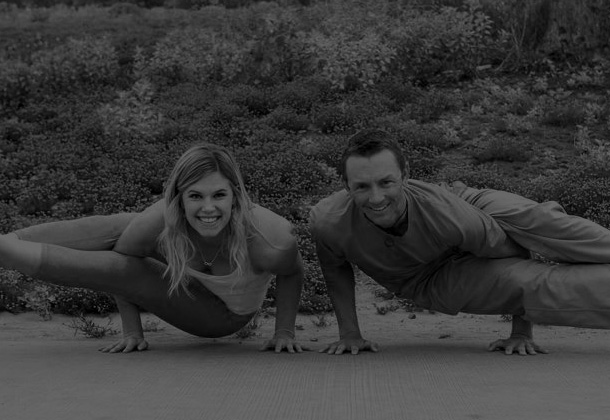 Confront what's blocking you. Find the strength you need and get deeper into your inversion practice in this workshop. Kendall & Meredith will elaborate on some of the techniques from the 101 series, and will also be introducing diverse postures and transitions to begin to explore the new possibilities that await when you get upside down……
VINYASA / ASHTANGA REMIX
w/ Jonah Kest
March 8,9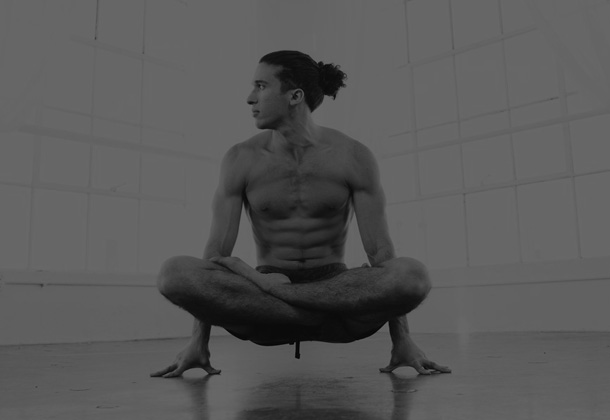 Jonah brings classes to ONE TRIBE that light you up and send you home lighter and more free than when you came in. His stories and sequences will leave you wanting more! Good news, you can get more, he's doing 2 classes this time around! Stay tuned for more info.
FREE MEDITATION
w/ Jason Z
Saturdays @ 5:30p (more dates coming!)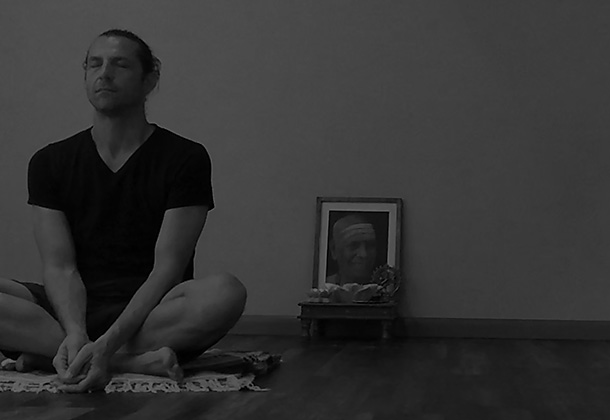 These are sessions designed to help teach, practice and share the gift of meditation as taught by the Bhuddha himself. And staying true to tradition, there is no charge for these courses, only a donation that will benefit local charities. Sitting in stillness is something every human could benefit from, and now you have the support of a group to help you try it out, or strengthen your already existing practice.

Connection and a sense of belonging is vital for optimal health and well-being.  ONE TRIBE is a place where everyone is welcomed, accepted and supported exactly as they are, and respected for their individuality.  Our philosophy is that we are all in this together… we are, indeed, ONE TRIBE.

Our ability to be true to who we are at our core allows us to develop our intuition.  When we can connect to our authenticity, we have a greater capacity for self-acceptance and an increased ability to trust others.

Growth happens when we step outside of our comfort zone.  Consistent practice in confronting edges and employing strategies to work through them encourages development of the resilience we need when life challenges us.

Laughter and play are the fountains of youth.  ONE TRIBE recognizes the importance of having a sense of fun and lightness in our space.  As Mark Twain said, "Against the assault of laughter, nothing can stand."

Employing empathic listening in order to be aware of, sensitive to, and understand the experiences, thoughts and feelings of others is an important aspect of how ONE TRIBE connects with and to our students and encourages them to connect with one another.

ONE TRIBE believes that operating from a place of metta (unconditional love, kindness, and compassion) creates deep and meaningful connections within our ONE TRIBE community as well as the community at large.  
One Tribe members are active, open to change & a little edgy. They seek connection, deeper meaning, happiness and peace inside.