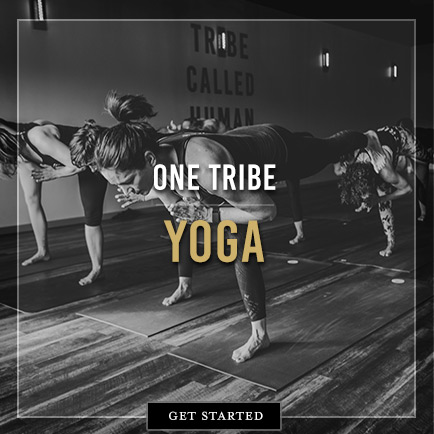 We have the dimmest lighting, the quietest heating system, the loudest stereo system and a cleaning regimen that Marie Condo would approve! as if that wasn't already enough, wait until you meet the community! You're never 'too late' for class here and conversations run wild with adventure, humor and knowledge.




Inversion series w/ Gabby
8/21 – 1-2:30p
Each session will begin with warm-ups and key areas of focus to help you strengthen and open your body to help improve your inversion practice. Part I covers more common inversions found in most classes here at One Tribe, while Part II teaches a few more challenging ones getting you more confident to play outside your comfort zone and get stronger!

Beats & Bowls w/ Deb & musical guest
8/27 – 1-2:30p
Join Deb and special guest, drummer/guitarist/yoga teacher Nick Harris, for a sensual sound experience. We're bringing you live rhythmic beats combined with slow and strong movements to fire you up, and then we'll bring it down with soothing acoustic guitar riffs and deep stretching, closing it out with an extended crystal bowl savasana.

Rolling workshop w/ Marie
8/28 – 1-2:30p
In this workshop we will explore the muscles of the hips, thighs, and lower back (glutes, psoas, ASIS, PSIS, IT-band, ect). We will also be addressing any injuries that you come in with. Injuries may include but are not limited to piriformis syndrome, plantar fasciitis, etc. We will work on these areas of discomfort and injuries using tools such as golf balls, lacrosse balls, tennis balls, yoga postures and movements.

Breathing & Ice Plunge w/ Jason
9/18 – 2-3:30p
Pulling from his training with Wim Hof as well as ancient yogic breathing techniques, this workshop will give you a chance to breath like never before and to experience your mind, thoughts and nervous system like never before!