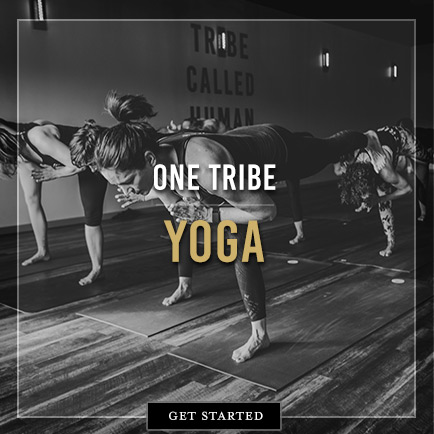 At One Tribe Yoga & Wellness, we offer a truly unique yoga experience that centers on inner empowerment and self-discovery. Our approach to yoga focuses on the belief that true transformation occurs within, and we've cultivated an environment to nurture this journey. In our classes, you won't find demonstrations; instead, our dedicated instructors provide personalized guidance and adjustments, deepening your connection to each pose. Our studio features a tranquil, immersive ambiance with dim, evenly dispersed lighting and professional-grade acoustics.
We deliberately avoid mirrors to create a distraction-free space that encourages self-reflection and self-acceptance. Beyond physical postures, our yoga is an invitation to shed fear and self-imposed limits, finding liberation in practice. Join us at One Tribe Yoga & Wellness and embark on a transformative journey where you can embrace your authentic self and begin your transformation from within.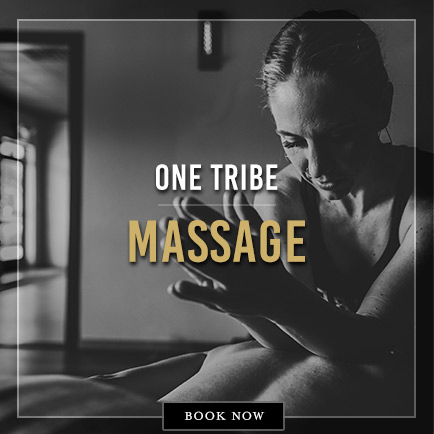 At One Tribe Yoga & Wellness, we're dedicated to serving you with a wide range of massage therapy offerings designed to meet your unique needs. In our peaceful and cozy treatment rooms, our experienced team is here to listen and support you on your wellness journey. Whether you're seeking therapeutic deep tissue work, a relaxing experience, FST stretch therapies, cupping, or soothing vibration treatments, we've got it covered.
Our hyper-quiet rooms, enveloping music, and luxuriously comfortable massage tables are all aimed at providing you with a nurturing and restorative experience. We invite you to come and discover the ultimate in self-care and relaxation with us.

Upcoming events & workshops
you don't have to be amazing to start, but you have to start to become amazing!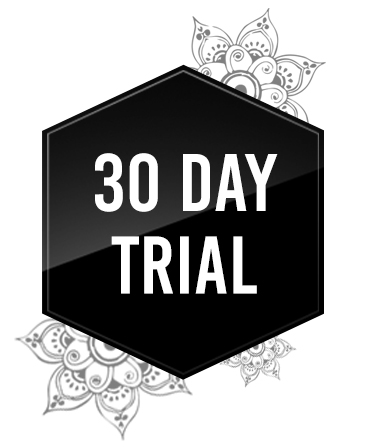 This introductory offer gives you 30 full days of unlimited yoga to discover all the various classes & teachers that are available to you here at One Tribe.
We want to best support you in this decision making process which is why also throw in a FREE PRIVATE LESSON with One Tribe's co-founder Jason during those first 30 days. This customized session will meet you where you're at and help you find the right entry point for the goals, schedule and budget that you're coming in with. You'll even get 2 FREE GUEST PASSES  to bring a friend or family member who haven't been to One Tribe! Last but not least, you'll have instant access to one of the kindest, supportive & funniest communities around!
Tap below to get started!

The minute you walk through the doors, you'll feel welcome
From the front desk staff, to the teachers to the most open and kind owners. Once in the yoga studio, you will notice how impeccably clean it is, how there is no right or wrong to yoga, teachers are supportive, empowering and there to assist your practice.
If you have been practicing for years One Tribe will elevate the yoga experience as you know it. If you're brand new to yoga One Tribe will open your body and mind like you never thought possible!
The lack of mirrors and dim lights really help me to focus on listening
This is the best yoga studio around! I've been coming here on and off since they opened four years ago. All of the teachers are incredible at what they do. I'm a big fan of their Hot Vinyasa classes, the lack of mirrors and dim lights really help me to focus on listening carefully to the instructors and focusing on my body in space. I also feel that the heat isn't too much to handle.
The owners, Jason and Kerri, are super welcoming and are awesome teachers and you can tell they love this community with all their hearts.
I've tried multiple studios and this one is really something special!
Finding One Tribe has been like a breath of fresh air. This place truly is a community of people coming together to meet you right where you're at in life. From day one I felt accepted, seen, challenged, and encouraged. If you're considering trying them out, stop thinking and just go. I've tried multiple studios and this one is really something special. I promise you won't regret giving them a shot!
The classes are unique and inviting, no two have ever been the same experience for me.