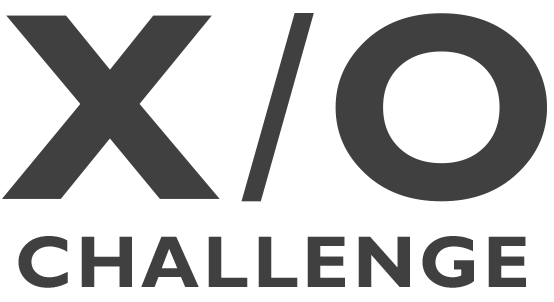 "A flower does not think about competing with the flower next to it, it just blossoms"
(Unless there's a free massage or a 3 month membership to be had, then it becomes EVERY FLOWER FOR THEMSELVES! Good luck everybody! We love you and there's nothing you can do about it)
HOW TO PLAY:
No fighting.
No smacking.
No talking with your mouth full.
Each time you complete a row, you will earn 10,000 points. Completing a row means connecting an X to an O across 6 squares in whichever order you choose. They do not need to be done in a specific order, they just all need to be completed from X to O. This can be horizontally, vertically and diagonally. Make as many of these connections as you can during the length of the challenge! You may not repeat a row and each square is it's own task/challenge. (For example, posting a review doesn't mean you can check off all the other review squares, each one is it's own) When you complete each square, get a sticker and apply it to your sheet hanging in the lobby. Once a row is complete, snap a pic of it and send it to the office phone 480-676-9642 via text message for official review.
As you earn points you will climb up the leader board! The leader board will be on display in the studio on the chalk wall.
Anything with a pic icon means you must post it to social media and tag us with #1tribeyoga

!! BONUS STRIP !!
stop, drop & yoga – Anywhere, anytime, any pose, just don't do it in the yoga studio! Bust out your favorite pose in a public spot and let that spirit shine! Supermarkets, cafes, church, theme parks, restaurants, pet stores, the gym to name a few. Please be safe, courteous and kind.
video testimonial – Posting a review on Google, yelp or mindbody is so 2020. While we appreciate them, we know your unique perspective deserves more, and we'd love to have all of you on our website speaking about why you have chosen One Tribe, but also what it has done for you on your path to being a better version of yourself!
create a yoga pose – It's time to get bendy, twisty and creative! Come up with as unique of a yoga posture as you can and give it a good name! Who knows, maybe a few of them will make it into class soon too 😉
yoga then coffee/tea – If you've held their hand in class, taken their photo and hugged them, you mind as well get a coffee with them and make it official, you guys are friends! 🙂
Class Photo – 3 people or more makes it official, but why stop there, get as many people in there, doing tree pose or dancer, and you've got yourself a sticker!
Hugs, 12 of them – They say if you hug more you're happier more, but it goes to another level when you make it last longer! 12 is the asking number here, but don't be afraid to hug more than that.
—-
3X Yoga – Taking any yoga class or meditation for 3 consecutive days in a row. Please make sure to sign in for each class, so we can track it!
Water Pic w/ OT gear – Taking a pic with One Tribe gear or sticker near a body of water. Pool, lake, stream, etc..
Meditate – Participating in the donation group meditation on the weekends is a sure way to get credit for these. If you do it on your own, we'll need to see a time lapse video or something to show us you sat for the entire length of time that the square is asking!
Carpool to Class – Save the planet, money and parking spaces by connecting with a fellow yogi and sharing a ride to and from yoga class. Bring a towel so you don't get their car seat all wet, we're meant to be making friends here in this challenge! Take a pic of this experience in the car, and post it with #carPoolToClass #1tribeyoga
Photo Challenges – Post a picture of you wearing either One Tribe Gear or displaying a One Tribe Sticker in the location or with the creature mentioned. When posting on Facebook or Instagram, use the hashtags #1tribeyoga so we can track it. If it's the photo with Jira, heeeeaaads up, that dude like to nip sometimes, and this one will require patience and good timing, you've been warned!
Get a massage – Book any kind of massage, at any rate, with the therapist listed. This can be relaxation, therapeutic, Thai yoga body, Thai foot, cupping for 60 or 90 minutes.
Karma – Donate to any charity of your choice. Take a photo of the receipt and email it to behappy@onetribe.life before the end of the challenge to get credit for it. Much love to you for considering this.
2 Yoga Classes Back to Back – Take any two classes in a row as they appear on the schedule. Meditation does not count for this one, these must be good old fashioned breath and body classes with the Tribe! There are 2 squares for this, each square requires it's own double header accomplishment!
Post a Review – Pour your heart into an award winning review of just how much you have enjoyed your stay here at One Tribe so far. You may need to register at these sites in order to do so, it's free & we thank you for helping us become more visible online! Here are some places you can do that at, click the links to head there now and review: yelp – facebook – google & Mindbody app
F.S.T. – Fascial Stretching Therapy is one of our stretching modalities here and is offered by Marie and Jason. Get in there, get limber, you have a lot of yoga in your near future with this challenge, be prepared like a champ!
Ashtanga – Take any of the Ashtanga classes we offer, led or follow the yogi.
Massage + Yoga – You can work this one however you want, but to get this square you must do both during the same visit. Either a yoga class and then a massage , or a massage and then a yoga class. Any kind of massage, any yoga class or meditation. Remember there are towels and bathrobes to make your experience even more amazing.
7X Yoga – 7 consecutive days of yoga (Group meditation counts too). Please make sure to sign in for each class, so we can track it! Yes, this can be achieved through the completion of 3 days of straight yoga and on your way to 14 days of yoga!
Bring a Friend to Yoga – Bring someone who hasn't been to a One Tribe class yet. They will need to fill out a waiver and they can be your guest, for FREE even if you aren't a member with guest passes! But, if we catch you sneaking someone in using a fake name to get them in more than once & you getting more squares, we'll start pulling off toenails one a time. First one of yours, then one of theirs and so on, until there are no more to pluck. We'll then string them into a necklace and sell it, donating the proceeds to your charity of your choice. The good news is, this donation will count towards the Karma square on the board, bonus!
14x Yoga – 14 straight days of yoga and/or meditation with the group on the weekends. Please make sure to sign in for each class, so we can track it! Yes, this can be accumulated through the completion of 3 & 7 days of straight yoga!
Bring 2 Friends to a Yoga Class – Bring any two people that haven't been yet to One Tribe. They will need to fill out a waiver and they can be your guest, for FREE even if you aren't a member with guest passes! The same rule applies from 'Bring a Friend to Yoga' up above if you try and sneak someone in under a fake name.
Refer a Friend to take a Yoga Class – They don't need to be with you for this one, but they do need to put your name in the 'Referred by' when they are filling out their waiver. Failure to do this may result in loss of hearing, paranoia, lack of sleep, confusion & we wouldn't recommend operating any machinery until it's fixed.
PRIZES
Ah yes, the good stuff! Prizes may not be exchanged for money, but they may be swapped with someone else's prize if both parties agree to it.
1st – 3 months unlimited yoga + Branded yogi toes + bottle
2nd – 90 minute massage + cbd drink of choice
3rd – maduka yoga mat of choice!
4th– one tribe branded gear
5th– one tribe apothecary package