renee bruno on the experiences she's bringing to oty&w…
MINDFOLD
Blindfold Yoga Experience
September 14 @ 1:30-3p
$25 early bird until Sept 7 – $30 after that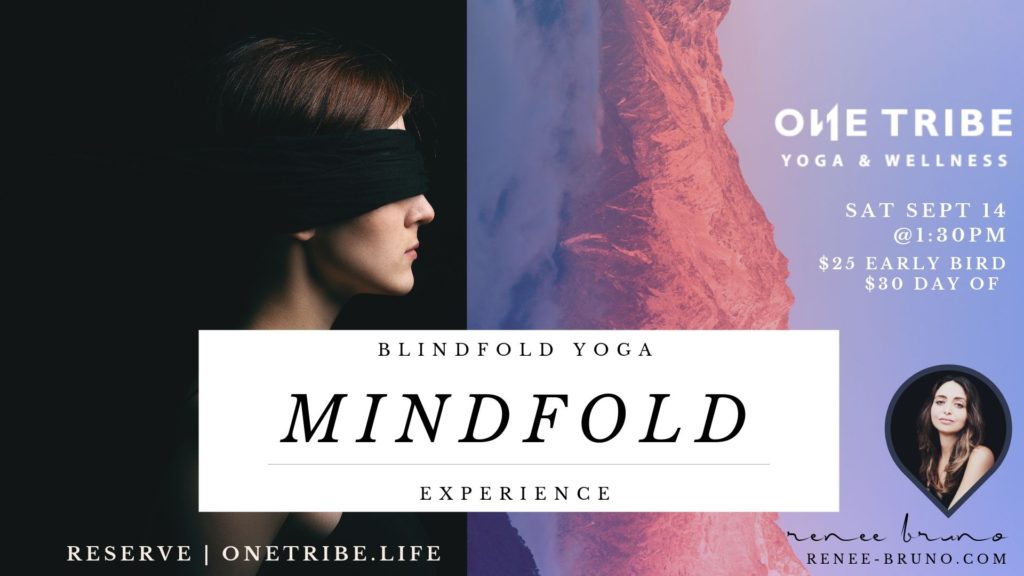 Renée Bruno is a charismatic teacher who delivers a practice from an artists lens with a disciplined approach. Her mesmerizing classes are built on the intersection of where movement meets sound, every class thoughtfully curated with an inspired blend of supportive music. The blindfold offers a layer for one to expand their awareness from a specific and worthwhile landscape. This experience offers great depth, ease and freedom into a truly personal exploration of body and soul. This class will be easily accessible and safe for any individual with a consistent physical practice of movement
*Basic Eye Masks will be provided however if you have your own eye mask that properly seals out the light fully please bring with you.

SUN
Vinyasa Yoga Experience
September 15 @ 1:30-3p
$25 early bird until Sept 7 – $30 after that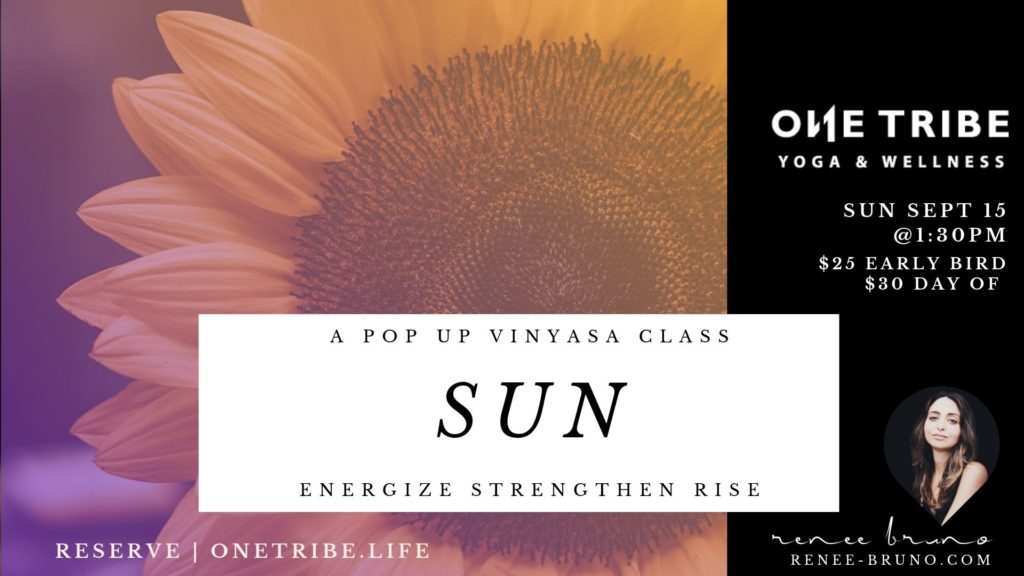 SUN offers a steady paced practice designed to melt tension and build strength. Break through layers of physical resistance using standing, balancing, lengthening and strengthening exercises. This dynamic vinyasa is supported with synchronized breath and sound to create a complete sensory yoga experience. This class is accessible for practitioners of all levels.