Project 108
Sun Salutation Fundraiser Event
Date: September 21 @ 6:30 arrival, class from 7-8:30a
Why we're doing it
In the wake of the attacks of September 11th. The idea was to unite yoga practitioners with a sincere wish in their hearts to advocate for peace. That year nearly 75 people joined together in Himmel Park, Tucson to practice 108 sun salutations in support of this cause.
Yoga philosophy is based upon an attitude of infinite giving and compassion, or seva. Seva is a way of life that connects us to others by dissolving the barriers of selfishness that prevent us from seeing that our own happiness is intimately and integrally related to the happiness of others. Based on this attitude, Project 108 aims to draw yoga practitioners and studios together in a cooperative effort aimed at providing financial support to the worthy causes that move our hearts.
WE INVITE YOU TO PARTICIPATE AND SHARE THIS INCREDIBLE GOOD KARMA FEELIN'
Rosaries, or malas, are used to keep a sacred count of prayers in many religions and cultures around the world. Often prayers are done in multiples of 108 as it is viewed as the most sacred of all numbers. Examples of its' spiritual significance include it being the Vedic symbol for the wholeness of existence, there are said to be 108 sacred sites in the world, there are 108 Upanishads or sacred texts of India, and 108 healing or Marma points on the body.
As we string together prayers on a rosary, or the rhythmic movements of our bodies in the group sun salutations, the many become one in a communal force that gives us strength in our combined efforts in relieving suffering and giving hope. Every year this event is always completely joyous.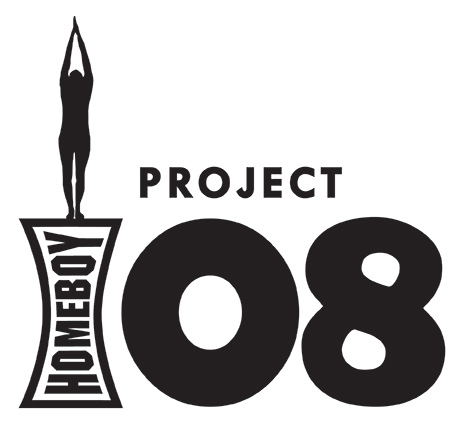 This is the 15th Project 108 . The official experience will be held in multiple cities on September 21, 2019. It is the International day of Peace and a great day to wake up to 108 Sun Salutations benefiting Homeboy Industries❤️. We are blessed to offer this chance to benefit this incredible organization which does a million and one beautiful acts to recreate people who have had many overwhelming obstacles in their lives. Because of HI ( Homeboy Industries) this world is a brighter place, won't you take sometime and offer a hand in this great event?
This year, we will be donating all funds to Father Gregory Boyle's Homeboy Industries, a Los Angeles based organization that is the largest gang intervention, rehab and re-entry program in the world.
Father Gregory Boyle witnessed the devastating impact of gang violence on his community during the so-called "decade of death", that began in the late '80's and peaked at 10,000 gang-related killings in 1992.
Now what?
If you're in town, willing and ready to participate, then head on over to register and get your welcome kit to get you started on this Project 108 journey together! Sign up and an email will direct you further and eventually to the event at One Tribe in Tempe. We look forward to meeting you and practicing with you!
Download your pledge form here and help to raise even more for Homeboy Industries.

If you're out of town, and or just ready to donate, please begin by clicking here.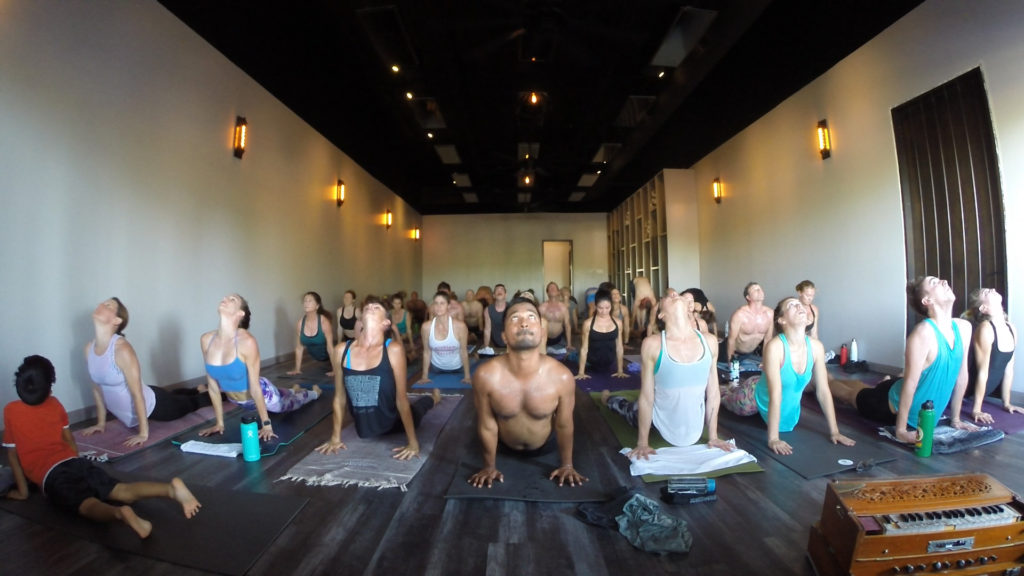 Last year's event at One Tribe Yoga & Wellness. We raised over $10,000 total for the cause between all 3 locations!